Netsuke - Elephant & Man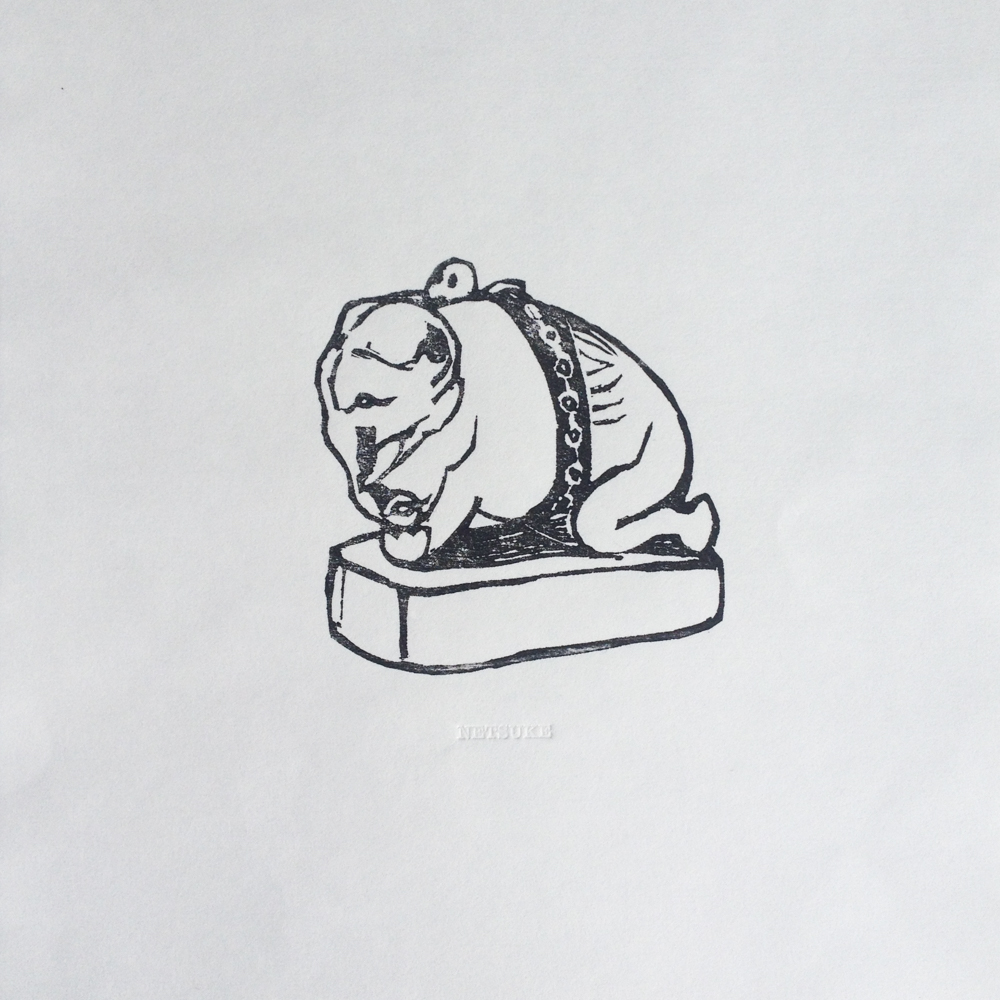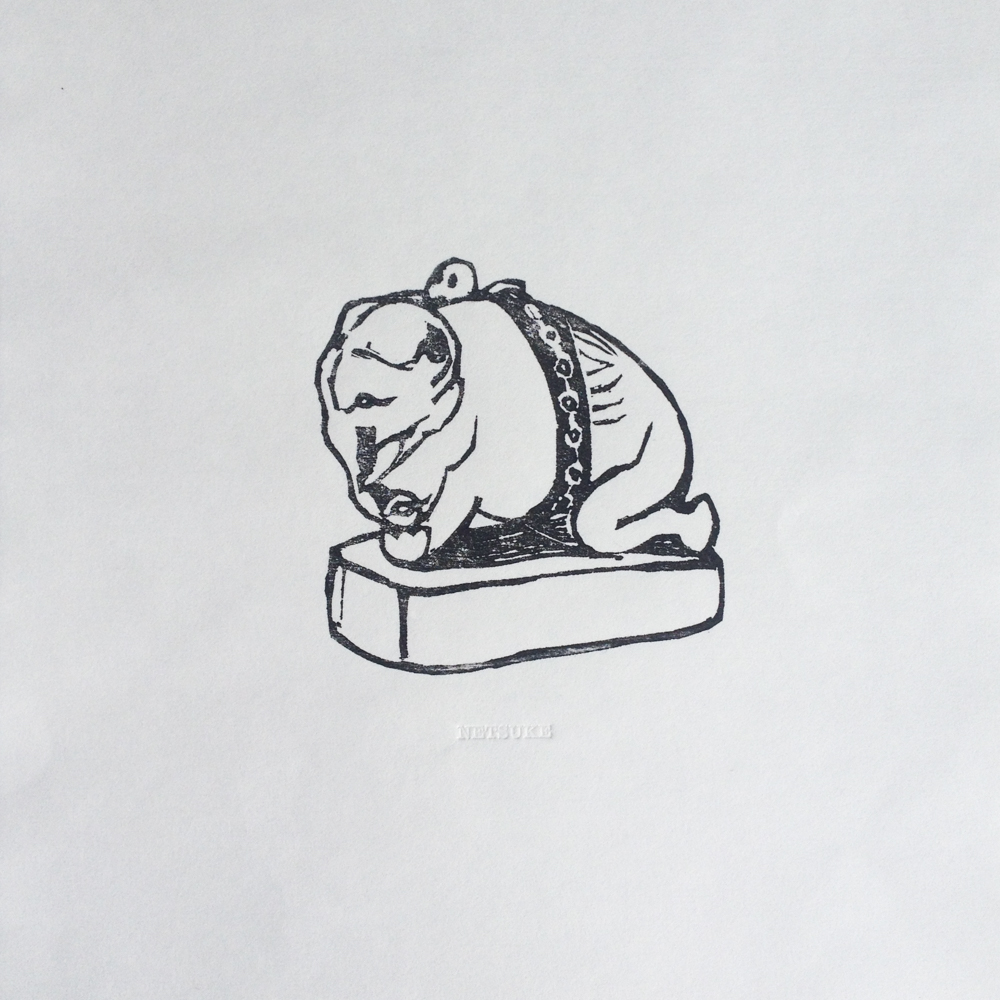 Netsuke - Elephant & Man
Woodblock mini-print inspired from an original antique Japanese netsuke 'Elephant & Man in the form of a Seal' Unsigned. From The British Museum.
Woodblock hand printed with a baren.
Japanese Carbon Ink on White Hosho Paper.
NETSUKE description debossed with metal type printed on the adana 8 x 5 printing press.
Paper dimensions: 19cm x 19cm
Unframed
£5 from the sale of this print will be donated to Save The Elephants.